Since 2013, the Waltham Philharmonic Orchestra has collaborated with the Plympton Elementary School to support the school's ongoing "Continent Project." Each year the entire school immerses itself in the cultures of one of the 6 inhabited continents.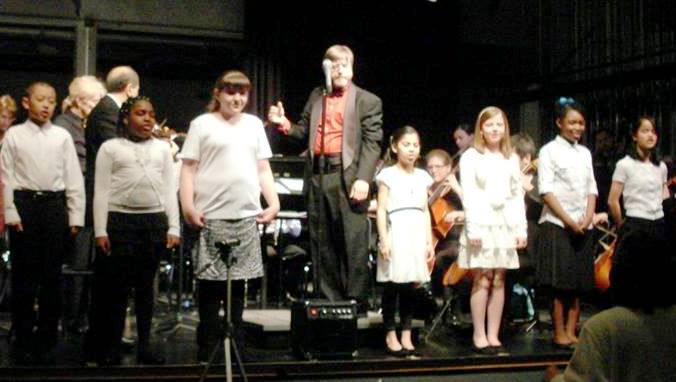 Music teacher Gina DePaoli involves the children in the musical culture of the year's continent; the children contribute their talents to the concerts given by the WPO by singing at the concert, creating art work displayed in the lobby, and researching information about the pieces on the program to present introductions to the pieces. So far we have performed music of South America (South of the Border), Asia (Asian Dreamscape), and Europe (Wolfgang, Cesar, and Friends).
This coming year we will be speaking with the children about our concert, American Rhapsody, featuring music from 2016-17's continent, North America; we will be involving them in creating contributions to the program.