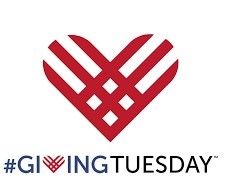 Celebrate Giving Tuesday, and support your local orchestra!
Visit us at Leo's Place Diner, 655 Main St., Waltham, on December 3, 10 am – 5 pm! (We'll be as close to 10 as possible due to snow.)  Parking available at Central Square parking deck Lexington Street. WPO will be having a Giving Tuesday Party, with prizes, raffle, delicious food, and music. We'd love to meet you in person!
FREQUENTLY ASKED QUESTIONS
What is Giving Tuesday?
There's Black Friday, Cyber Monday, Small Business Saturday, and, now, #GivingTuesday. It's an international day of giving that brings nonprofits, donors, businesses, and communities together to celebrate generosity and the impact of giving back.
#GivingTuesday was founded in 2012 in a partnership between the 92nd Street Y in New York City and the United Nations Foundation as a response to consumerism during the holiday season. In a short time, more than 30,000 organizations have participated worldwide! In 2014, an estimated $45.7 million was raised on #GivingTuesday, which represented a 63% increase over the previous year.
Why is the WPO participating?
We love bringing great music to our Waltham community, but running a orchestra isn't free, and ticket costs don't cover everything. Giving Tuesday is our chance to expand our horizons (with your help!) for our 34th season – performing more adventurous music, providing more free music to school-age children in Waltham, communicating our music-making mission to an even wider audience!
What does your money go to?
Renting music
Rehearsal and Performance space costs
Soloist/section leader stipends
Communication expenses
How can I help?
Donate! – every little bit helps, so if just three people gave $20 each, they would be helping us with our music-making!
Spread the word! – Share this page on your social channels and tag Waltham Philharmonic Orchestra and get a free ticket!
.