Giving Tuesday – November 30, 2021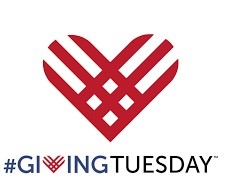 Dear Friend,
I hope that you are well during this holiday period. We are thrilled to be back playing music after the break last season, and we have been doing so with great care! This is the midpoint of our 2021-22 season at the Waltham Philharmonic Orchestra. In late October, we had a very successful concert including Antonin Dvorak's iconic New World Symphony and a Mendelssohn concerto with two outstanding soloists. This coming Sunday, December 5, we will play our Holiday Pops concert featuring Broadway-based music and the stunning Flute Concertino by Cécile Chaminade.
Our orchestral musicians perform for the love of the music and are very ably guided and conducted by our award-winning Music Director, Michael Korn, who is now in his 12th season with the WPO.
As is the case everywhere in the arts, however, income from tickets covers only a part of our costs, including hall rentals, music rental, and personnel expenses. To maintain the high performing and programming standards of our orchestra for the benefit of our Waltham-area audiences and for the local students we serve, I am turning to you for support this Giving Tuesday. You can easily give by clicking on the Donate button on the bottom of this page, or by sending a check to: Waltham Philharmonic Orchestra, P.O. Box 541188, Waltham, MA 02454. Donations are tax-deductible to the full extent of the law. Any amount is appreciated, but if you send $100, you will gain a place at the Supporter Level; this amount helps to maintain our policy of free admission to children at our regular season concerts. A $500 donation will earn you Conductor Level status – this level of donation helps to underwrite one concert.
Best wishes for the holidays and a healthy New Year. I hope to see you during the remainder of the season — at the March concert featuring our latest Student Concerto Competition winner and our highly anticipated all-Brahms concert, postponed from the beginning of the pandemic.
A big thank you from our Board of Directors, musicians, and Music Director!
David Salstein
Board President
Waltham Philharmonic Orchestra